Okay, I'm bored. So again, I browse through the internet to search something information to satisfy my curiosity? (skema gila ayat itu). Impact from the royal wedding huh? So this is what I got here, the top list of royal female and female. Just for fun..:D
Top 10 most beautiful Royal women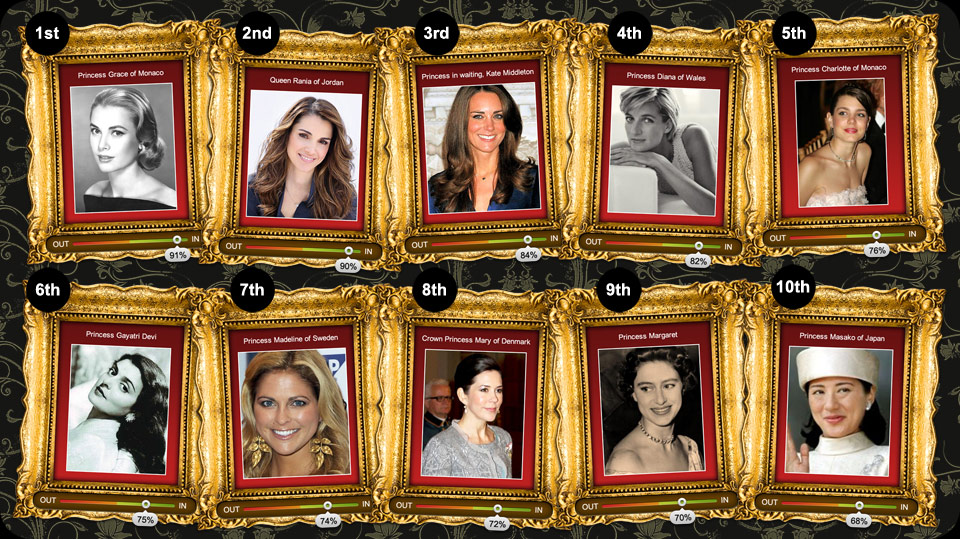 1. Princess Grace of Monarco (Grace Kelly)
2. Queen Rania of Jordan
3. Catherine Middleton (Kate Middleton) - or now it was Princess Catherine of Wales?
4. Princess Diana of Wales
5. Princess Charlotte of Monaco
6. Princess Gayatri Devi
7. Princess Madeline of Sweden
8. Crown Princess Mary of Denmark
9. Princess Margaret
10. Princess Masako of Japan
Top 10 most beautiful(erk) Royal men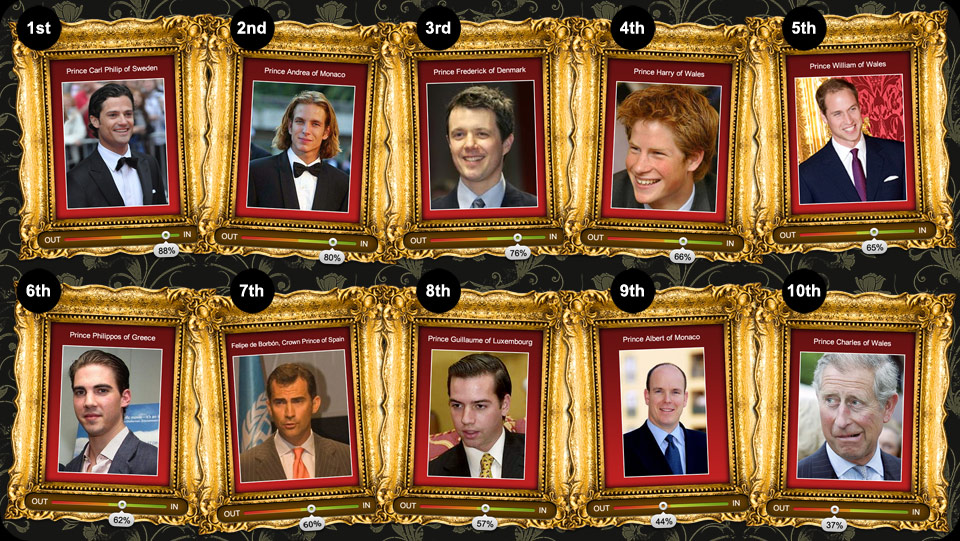 1. Prince Carl Philip of Sweden
2. Prince Andrea of Monaco
3. Prince Frederick of Denmark
4. Prince Harry of Wales
5. Prince William of Wales
6. Prince Philippos of Greece
7. Felipe de Borbon, Crown Prince of Spain
8. Prince
Guillaume of Luxembourg
9.
Prince Albert of Monaco
10. Prince Charles of Wales
P/S: Okay, the Prince form Wales are dominating the chart huh? And not forgotten the Princess there. By the way, Prince Carl Philip is handsome, not beautiful..:p